Accu-Gage & Thread Grinding Co.
Manufacturer in Pasadena, California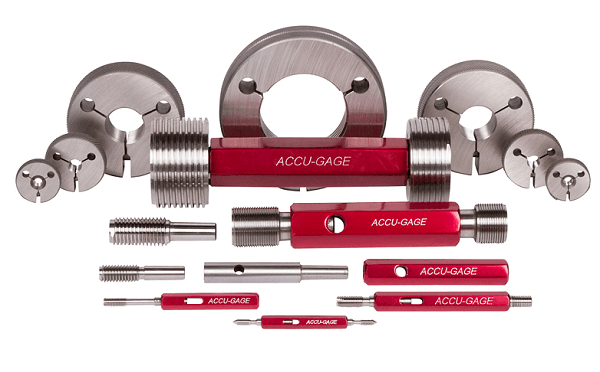 Accu-Gage & Thread Grinding Co., Inc. is a manufacturer of finished thread gage products that is committed to providing customers with the highest quality merchandise. It is our honor to serve the essential industries of: Aerospace, Defense, Aircraft, Medical, Computer, in addition to many other commercial applications. Along with manufacturing thread gages, we are frequently called upon by clients to provide the technical assistance involved with threading and are always happy to oblige!
Since 1985, Accu-Gage has been located in Pasadena, California, a suburb of Los Angeles and can proudly state that our products are "Made in the U.S.A!" Along with Quality, Precision & Consistency, we are especially noted for our ULTRA-FAST delivery time. Much of our success is based not only on a superior product, but also the ability to meet the customer's delivery requirements both of which we do with commitment.